August 14, 2017 Pre-Concert Photo at D-Y High School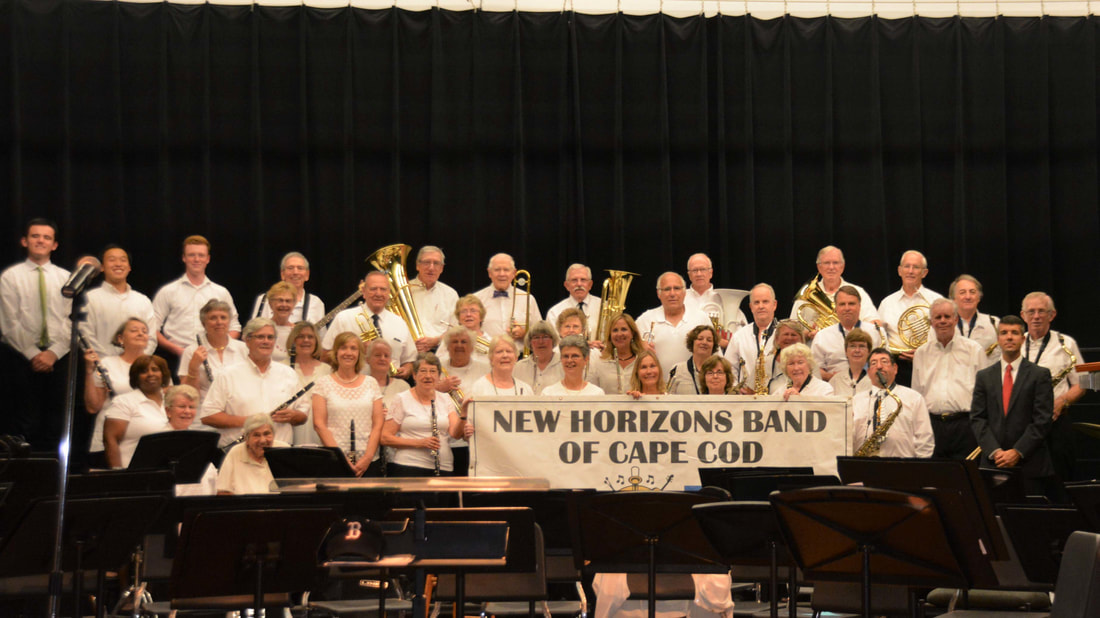 Joint Concert with Sudbury Valley - April 22, 2017 - Our 10th Anniversary
​
Sudbury Valley New Horizons Music and New Horizons Band of Cape Cod were both celebrating their 10th anniversaries as New Horizons Bands. They played together for the first time in 2007, then again in 2008, and thought it would be fun to do it again. The bands have grown in number and ability during those ten years.
The Sudbury people made the trip down to spend the day with us and the concert was a big success. The Sudbury group arrived at the former Harwich Middle School at

10:00 a.m.

, we had coffee and donuts and then from

11:00 to 12:00

we practiced the concert music for the first time together. We had pizza and veggies for lunch, and blew out candles on the 10th anniversary cake.
Each band played three (3) music pieces and then we all played two pieces together. The encore was "Take Me Out to the Ballgame." Diane Muffitt conducted Sudbury; Alex Pendleton conducted Cape Cod. Each conductor then led one of the joint pieces. Great fun. Nice, nice group of people.
Alex addresses members of the band, we perform, we eat, we have a celebration cake, and the flutes rehearse.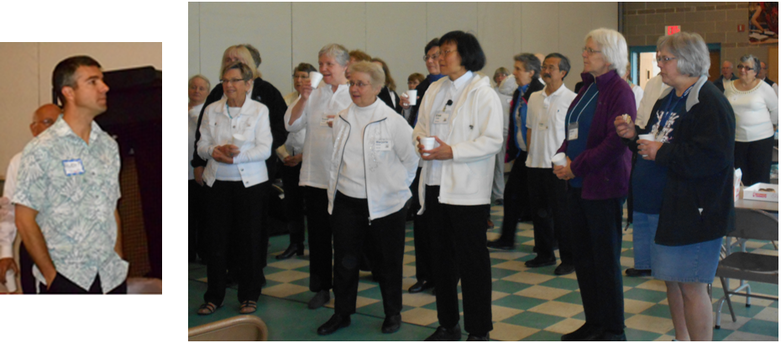 Lions Club Arts & Crafts Fair, July 16, 2016​ (below)
15 Aug 2016 Concert on stage at D-Y High School (below)